The Training and Developing Department started the 3rd training session by having the Officers give a presentation on "Portrait of an Outstanding Captain" as it was their homework from the 2nd Officer Training Session - in May.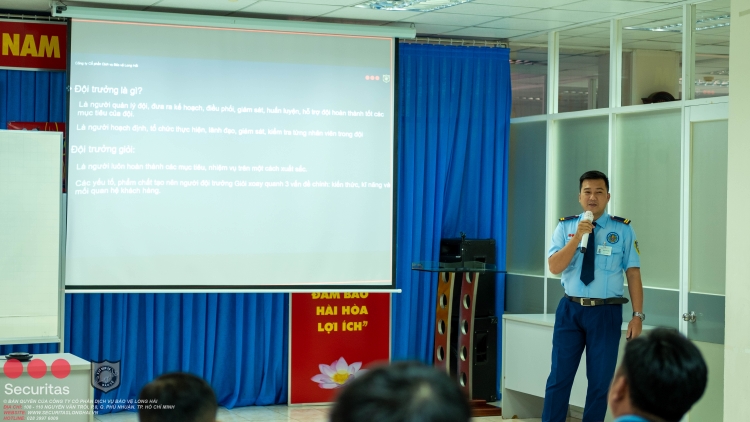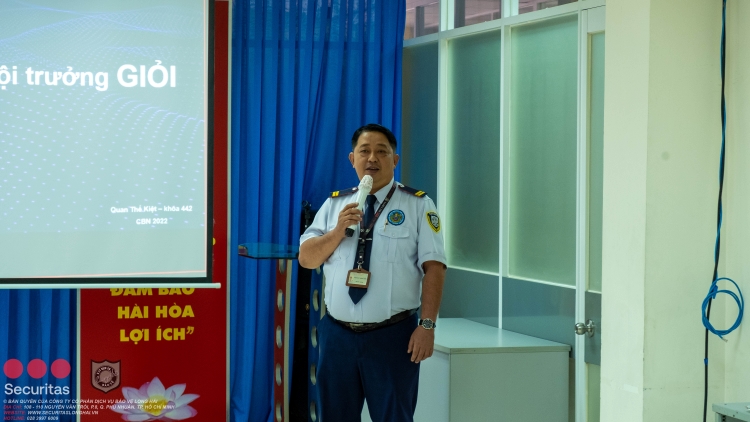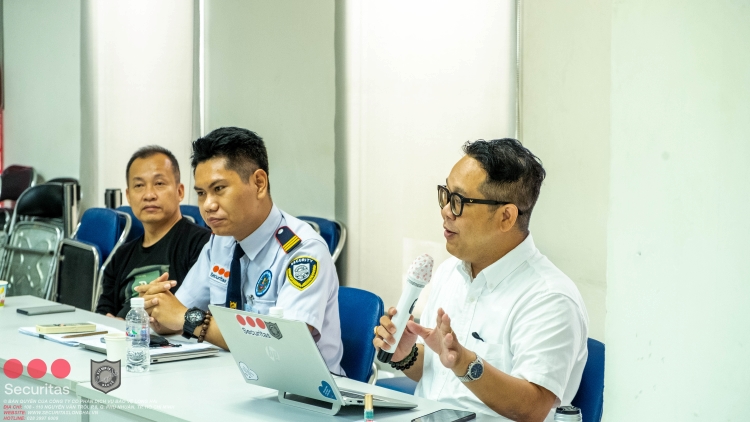 After the presentation, the Area Manager of Ho Chi Minh and Southwest Region, Ho Thanh Tan, and the Area Manager of the Southeast Region, Le Hong Tu, trained and imparted knowledge on handling incidents at the office buildings, factories, and industrial zones.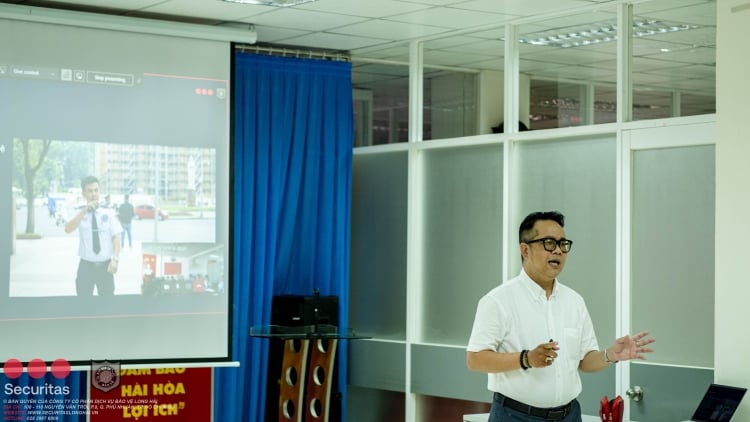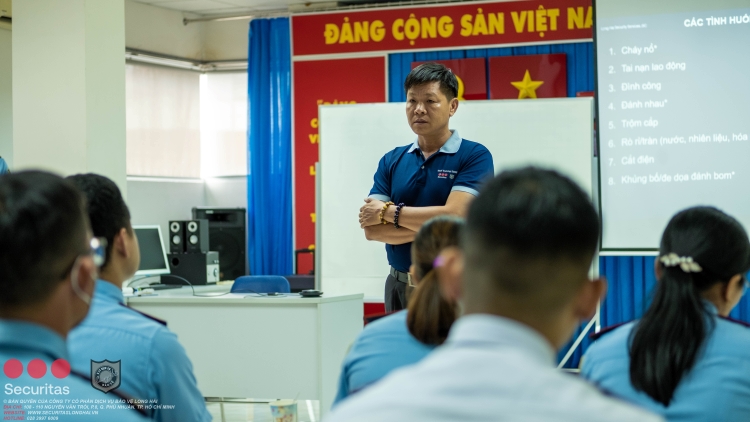 During the 2nd day of the 3rd training session (August 18), the General Director, Phan Nam, had a training session on employee motivation skills. And Deputy General Director, Cu Hoang Nong, had a training session on Effective Service Thinking.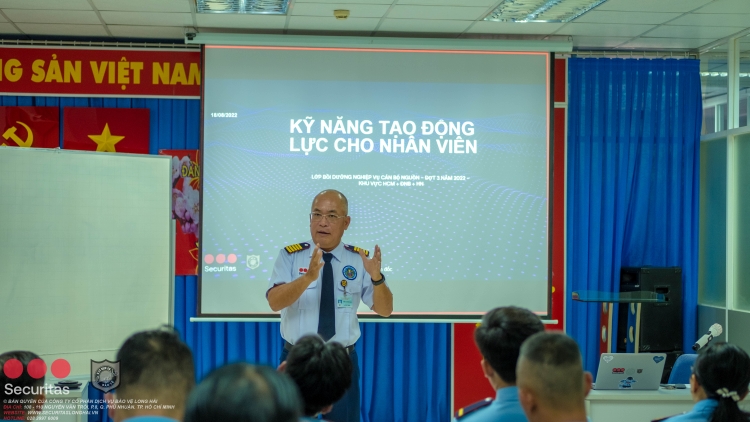 On behalf of the Company's Board of Directors, we hope that all the Officers participating in these three training sessions have gained important knowledge to start the journey to become excellent Leaders.