Recently, in Ho Chi Minh City, Long Hai - Securitas Company was officially awarded by SME100 Awards Vietnam with the award of excellent small and medium enterprises in Vietnam.
Overcoming a rigorous assessment process for growth, criteria for business maintenance and stability for many years, especially in 2020 with the Covid pandemic. Long Hai Securitas Security Services Joint Stock Company has been honoured to be honoured in the list of SMEs in Vietnam through the evaluation of the prestigious organization in Asia SME100 - Awards.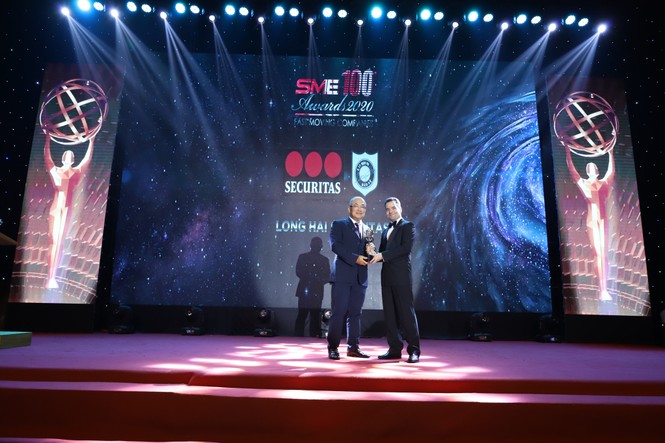 Every day, with uniforms on the outside, thousands of security guards of Long Hai Securitas Company in all parts of the country as well as with all types of factories, offices, hospitals, schools, private houses etc. ... with the core value of "integrity - Vigilance - Helpfulness" has quietly worked with a single purpose of "We help make your world a safer place".
Receiving the SME100 Awards is also the 25th anniversary of the establishment of the company and 15 years of joint venture with Swedish partner Securitas.
"Remembering my deceased father, former Major General of the High Command of Security - Ministry of Public Security, Mr. Phan Van Xoan, the founder of Long Hai Security Services Joint Stock Company in particular and this type of security service in general in Vietnam." Mr. Phan Nam, General Director of the company shared.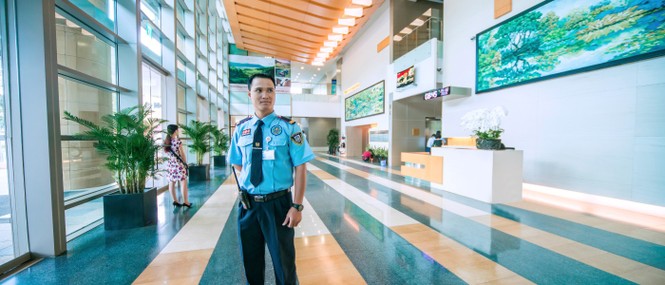 From the very first days of establishment, my father wanted to bring a quality security service, well-trained, contribute to bring peace of mind to domestic and foreign investors, as well as become the extended arm of the police force in maintaining social security and safety. "Non-quality business failed", that is the slogan that the first day he chose.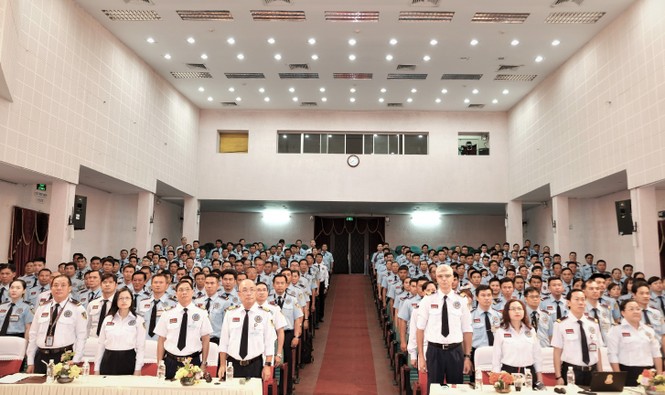 Over the past 25 years, with more than 2,700 employees and presence in 16 provinces and cities nationwide, the existence and being a partner to provide security services to big-name investors in the market has confirmed the destination that Long Hai built has come true. However, he did not stop there, Mr. Phan Nam continued to share.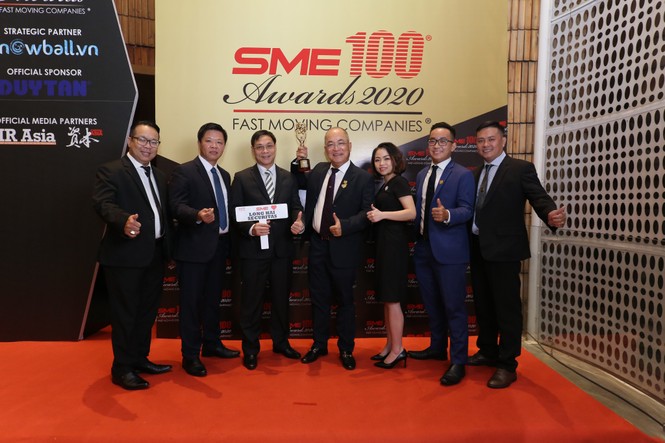 With the strong development of technology and the changing habits of consumers, the development direction of the Company for the following years is "Maintaining quality to meet customers' needs, connecting technology providing a diverse, innovative and effective service, in-depth training and training to empower employees, pride and confidence." By doing this, the company can maintain its leading position in the hearts of domestic and foreign customers, as well as affirm its position in the increasingly fierce competition market in the future.
The article was written by Tien Phong Newspaper