THƯ CẢM ƠN
To: Long Hai Security Team at Chang shin Company.
On June 5, 2022, there was a fire incident at the Outsole sole factory (Sunday). The time the fire happened was a holiday. Only a few maintenance workers worked, the fire occurred quickly, and Long Hai Security discovered the fire and reported it to the company leader, the captain. The Long Hai security guard and the security forces on duty shared the firefighting and reported it to the Fire Protection Police and Rescue Police 114.
The entire shift and the security guards nearby did not think about their safety, fighting the fire with company employees, fire protection police, Dong Nai, Bien Hoa, Vinh Cuu during this time. Finally, the fire was extinguished at the Outsole sole factory.
On behalf of the company's Board of Directors, Mrs. Loi would like to express sincere thanks to all Long Hai Security team members for supporting and joining the company. Besides, to thank and encourage the team members' spirit, the company's Board of Directors sent a gift to the officers that joined in helping the firefighting team of VND 10,000,000.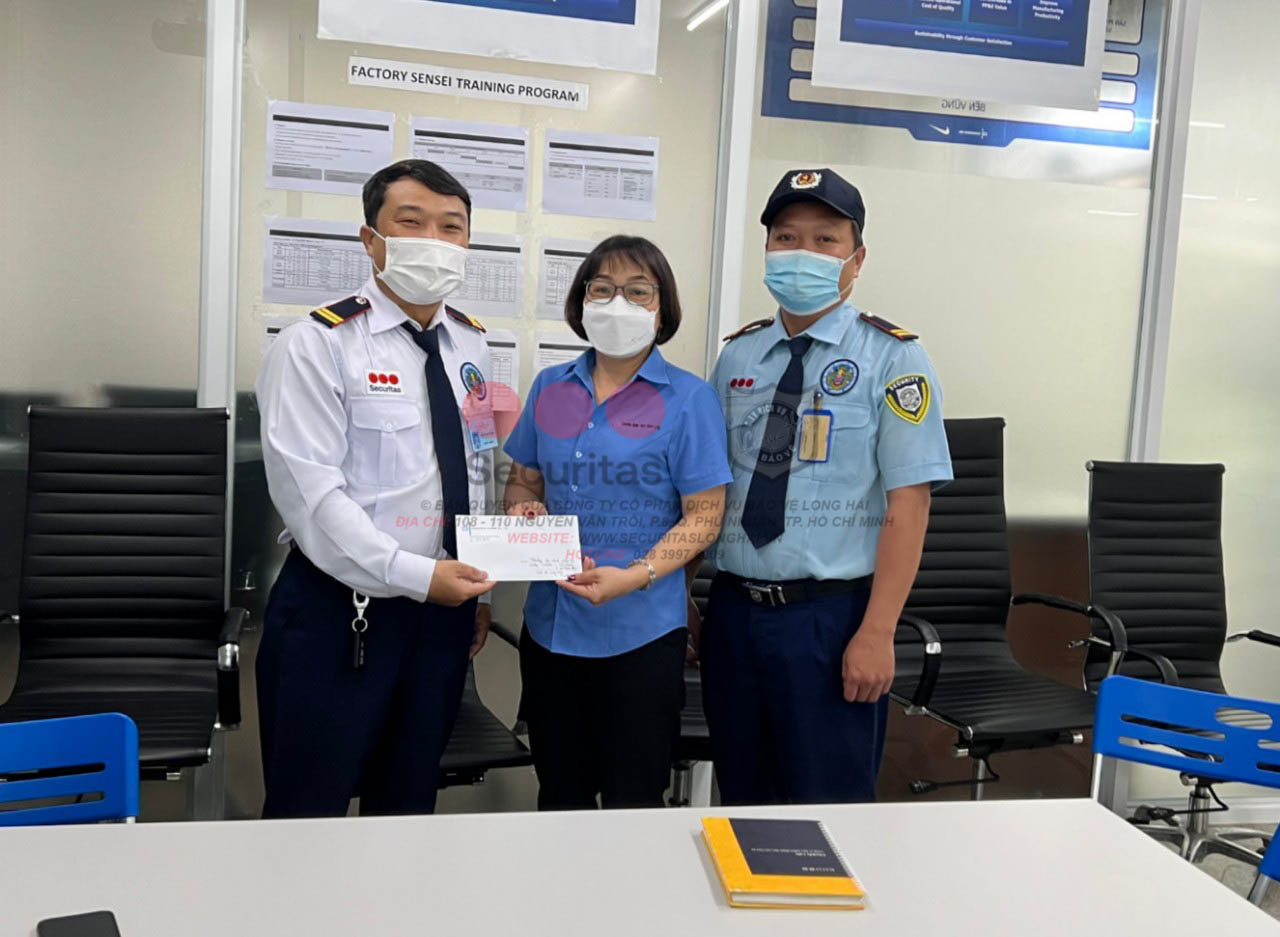 Once again, the company representative sends sincere thanks to the whole team.
I wish all of you health and always full of energy and responsibility to complete the work.
Best regards!
DEPARTMENT DIRECTOR
SAFETY, ENVIRONMENT AND HEALTH
LE THI LOI